Overcaffeinated and overstressed, we're a society plagued by sleeping disorders. The modern lifestyle is much faster than that of people who lived just a century prior to ours, not to mention our ancestors. With the invention of electric lighting, we have entirely shifted and manipulated our sleeping patterns individually to the point of ignoring our hardwired biological predisposition of rising with the sun – and falling asleep shortly after it sets.
But times change, technology progresses, and it's only natural that we make changes and adjustments that correspond to the modern day. Technology has developed rapidly since electric energy was put to use, only to become a part of everyday life. Needless to say, we're utterly grateful for all the ways it's contributed to our lives… and increasingly dependent on it. However, it's more than obvious that technology use separates us significantly from those before our times; and incidentally, our overstimulated modern world has become synonymous with lack of sleep in the general population, unlike any previous era.
It's suggested that the average adult gets at least 7 hours of sleep every day. Unfortunately, many people are struggling to get that much, and technology use could be to blame.
How Technology Affects Sleep
From entertainment to education, people rely on technology for a variety of reasons. With the simple push of a button, you can receive an incredible amount of information. In fact, it's because devices like tablets, smartphones, computers, and televisions are used for so many reasons and provide so much information that people find it hard to turn them off.
But we are becoming increasingly aware of how using technology in excessive amounts can have negative effects on sleep. According to the Sleep Health Foundation, some of the ways in which technology affects sleep include:
Looking at brightly lit screens increases alertness. This is particularly problematic in the hours before bedtime, as the brain finds it difficult to recognize it is time to "shut off".
Using technology for certain activities, such as playing video games or watching movies, can be too stimulating. When the brain is overstimulated, falling asleep becomes more challenging.
Technology can be all-consuming. People can become too absorbed in whatever they're using their devices to do and put off going to sleep. (You might find yourself guilty of this as you scroll through your phone in bed, almost unaware of precious sleep hours dripping away.)
The Negative Impacts of Not Getting Enough Sleep
Sleep deprivation can cause a number of problems. Some of these issues are obvious, such as irritability, decreased alertness, and the inability to perform certain tasks as efficiently as possible. However, not getting enough sleep can cause even more problems than the obvious.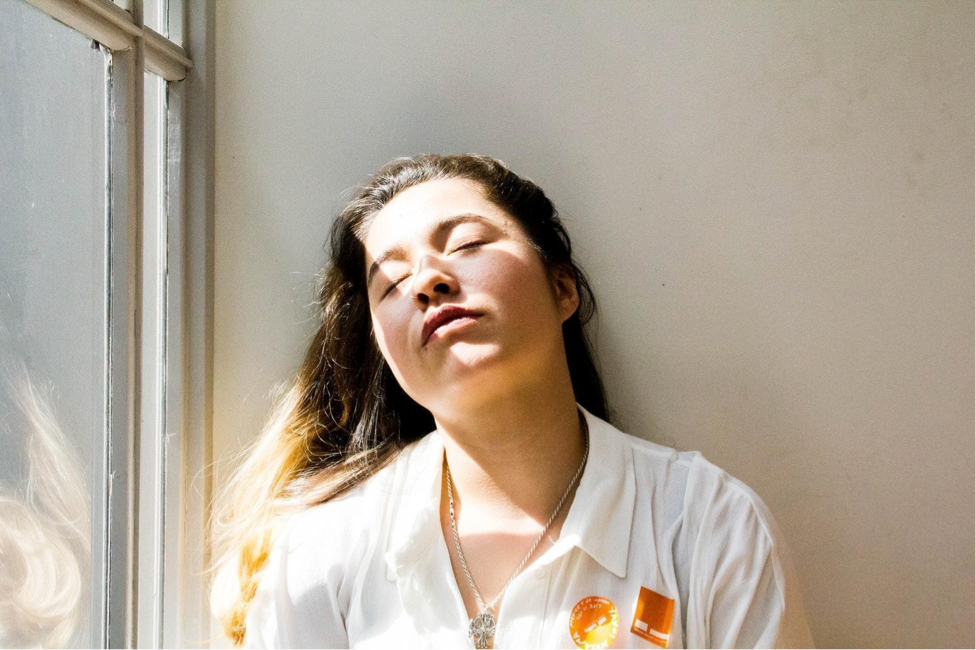 A recent study from the Rand Corporation revealed that lack of sleep actually costs the United States more than $400 billion annually, with an average loss of 1.23 million working days due to insufficient sleep among workers. Healthline reports that sleep deprivation can cause a host of issues, including:
Depression
Anxiety
Suicidal thoughts
Weight gain
Weakened immune response
Decreased function of the respiratory system
Increased risk of developing type 2 diabetes
Elevated blood pressure
Reduced production of vital hormones
Given the fact that technology can certainly impact the ability to fall asleep, it would seem like the most obvious way to improve sleep quantity and quality is by completely eliminating the use of all technological devices. But that's not necessarily true. Ironically, there are some forms of technology that can actually be used as sleep aids.
Technology that Aids Sleep
While smartphones, tablets, televisions, and video game systems have all been found to negatively impact sleep, some devices can actually help improve sleep. If you're looking to improve your sleeping patterns as well as the quality of your sleep, take the aforementioned devices out of your bedroom and stop using them a few hours before bed. However, there are examples of technology being used specifically to aid sleep, in:
Fitness monitors. These devices track your activity level throughout the day, but some can also be used to monitor your behaviors while you are sleeping. They can track your heart rate and let you know what type of sleep you are getting – light, deep, or REM. Upon waking, you'll receive actionable insights that you can use to improve your sleep.
White noise machines.For a lot of people, noises like blaring alarms, loud music, and even a dripping faucet can wreak havoc on sleep. But it's not actually the noise that's waking you up; rather, it's the sudden change in sound that some noises make that jar your sleep. White noise drowns out other types of noises that can affect your sleep, creating a consistent sound and helping you fall – and stay – asleep. White noise machines that play the sounds of crashing waves, jungle noises, falling rain, or wind are incredibly useful sleep aids.
Smart mattresses.It seems like everything is becoming "smart" these days, including mattresses. These high-tech beds are designed to "read" your body and adjust the settings, creating a more comfortable and supportive surface to lie on, which in turn allows for a better night of sleep.
Automated thermostats.During healthy and effortless sleep, your core temperature is lower than what it is while you are awake and active. An automated thermostat is a great way to ensure the temperature in your bedroom is just right to invite sleep. Set the thermostat so that it lowers the temperature in your room about an hour before bedtime. You can also use this technology to wake you up; set it so that the temperature in your room increases about 30 minutes before you want to wake up. You'll feel more alert and wake up more naturally.
Non-Technological Sleep Aids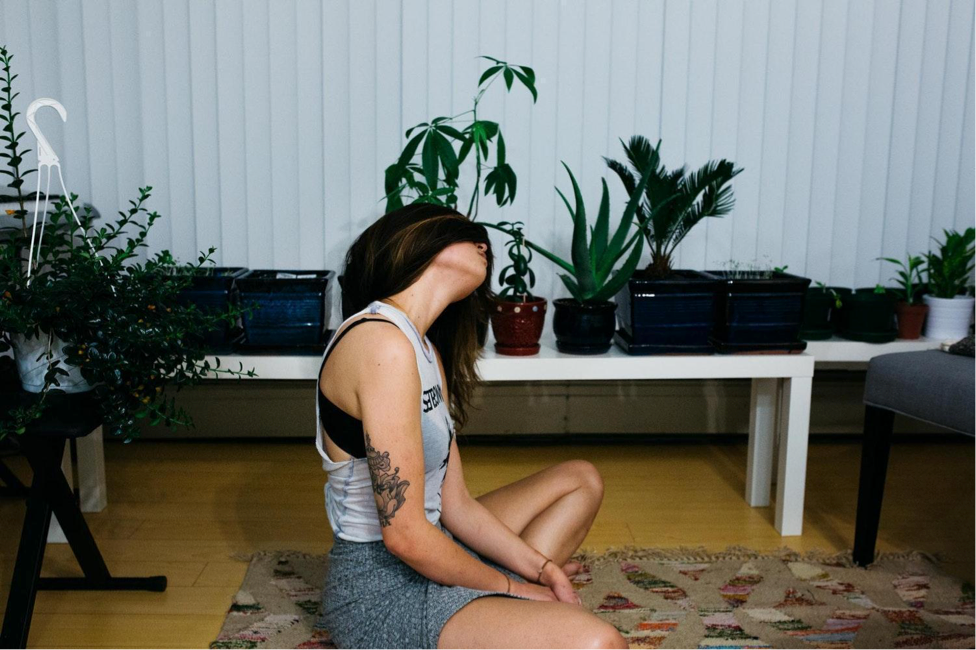 If you want to banish the use of technology altogether to improve your sleep, there are plenty of tools that don't rely on computers, monitors, or electricity. Some great non-technological sleep aids include:
Sleep masks. When your environment is completely dark, it's easier to fall asleep and your sleep is much healthier, because intrusive light impacts the brain even during shut-eye. Sometimes, however, it's not possible to eliminate all sources of light. Wearing asleep mask will block out all light, allowing you to drift off to sleep more easily.
Though it isn't a tool, yoga can certainly be used as a sleep aid. The breathing exercises and poses that are practiced during yoga can quite the mind and the body, inviting a feeling of sleepiness and making it easier to find your way to dreamland.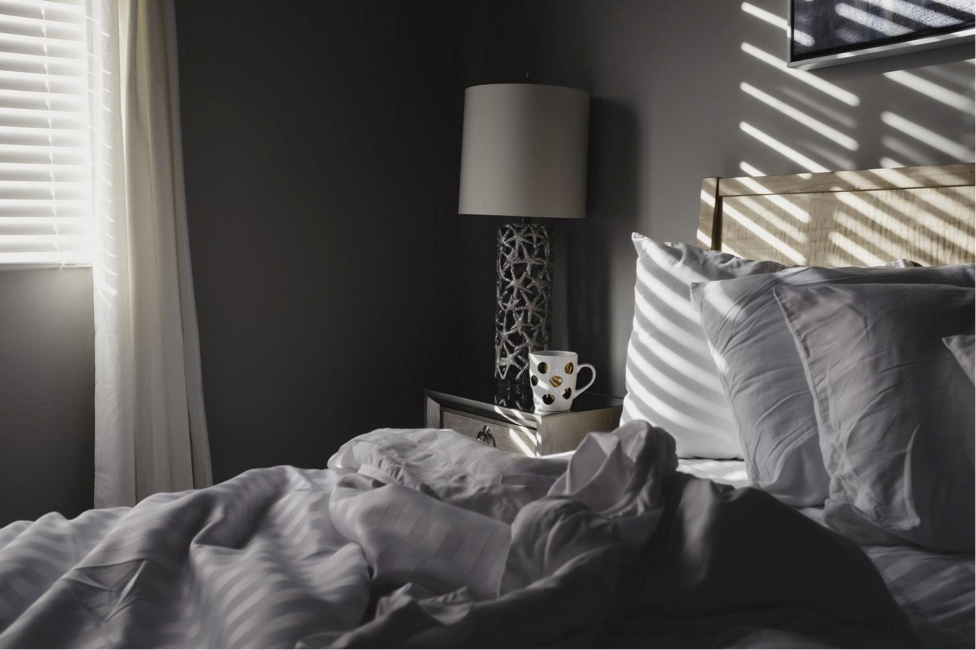 Breathable bedding.Something as simple as changing your bedding can help to improve your sleep. Trade in heavy blankets and flannel sheets for linens that are made of more breathable materials, such as 100% cotton and linen. These materials are less likely to cause overheating during sleeping, thereby reducing the chances of waking up. 
The prevailing question is, however, can sleeping aids that rely on technology be better than non-tech ones? Does the great paradox really stand true – that technology is the only solution to problems largely caused by technology itself?
There is no scientific evidence to provide an exact answer so you'd have to decide for yourself; but we can definitely say this: what we all need is to learn and promote sleep hygiene. Just like mental hygiene (and in fact, a part of it), this is a phenomenon that is heavily underestimated because it is not as obvious as cleanliness for example. But it is crucial, because people worldwide are truly suffering from constant lack of sleep that cannot be compensated, and this phenomenon is shaping the world we live in. This term entails a cautious attitude towards sleep, acknowledging our need for it, and putting in effort to achieve quality sleep by turning off electronics, using the bedroom only for sleeping, relaxing before bedtime, etc. Essentially, there is no high-tech device that can solve the issue of sleep deprivation if an individual is not willing to adjust their habits – in the name of proper sleep hygiene.